SELLER INSPECTIONS
Pre-listing inspections help our clients sell their homes faster, for more money, and less stress by having all the facts upfront.
HOW CAN AN INSPECTION HELP YOU SELL YOUR HOUSE?
If you are selling a home, you'll get the highest price in the shortest time, if your home is in move-in condition. You'll want to find out about any hidden problems before your house goes on the market!
Almost all sales contracts include the condition that the contract is contingent upon completion of a satisfactory inspection. This is known as the inspection contingency. Buyers will insist on a professional home inspection performed by an inspector they will hire. If the buyer's inspector finds many problems, it can cause cold feet and the deal can often fall through. It can also cause the buyer to want to seller to come down on the asking price. At best, surprise problems uncovered by the buyer's inspector will cause delays in closing, and usually you will have to pay for rush repair charges or take a lower price on your home.
Having a certified professional inspector provide you with a report and transferable warranties before listing has many advantages for sellers:
THE REPORT
The report can help you substantiate a full disclosure and higher asking price if problems don't exist or have been corrected.
WARRANTIES & MARKETING
The report and included transferable warranties can be used as marketing tools.
TRANSPARENCY
The report is the ultimate gesture in transparency on your part!
Included (Transferable to Buyer) with a Pre-Listing Inspection:
5 year roof leak warranty
90 day general home warranty
90 day mold warranty
90 day main sewer and water line warranty
Recall check on all appliances
Optional:
Get the best coverage for a lower price! Are you thinking about offering your potential buyers an extended home warranty?
Get an extra 6 months of coverage for getting an inspection with us!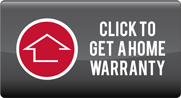 Eliminate Surprises
By having a pre-listing inspection done, there won't be any surprises and the deal is far less likely to fall apart. It takes a lot of effort to accept a good offer and get a real estate contract signed by both sides. Why negotiate twice? Assure that the first offer you accept can move quickly and smoothly to the closing table without delays or costly surprises!